Our reputation as an industry leader is built on our service philosophy and good corporate citizenship. We are proud of our commitment to our communities.
Ferndale Electric employees participate by giving their personal and professional time to support local charities and environmental concerns.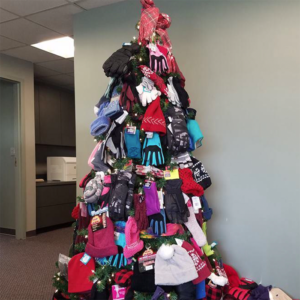 FEC GIVING TREE
Every year, Ferndale Electric and our employees create a giving tree, which we fill with hats, gloves and scarves for the homeless.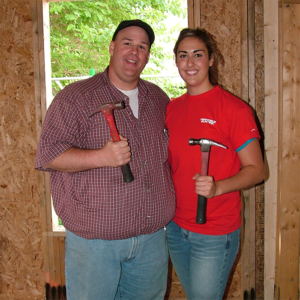 HABITAT FOR HUMANITY
Ferndale Electric supports Habitat for Humanity by building new homes for low-income families. Some of our projects have been the most successful ever organized by the organization.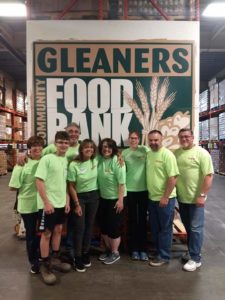 GLEANERS FOOD BANK
We have been collecting and donating food to Gleaners Community Food Bank of Southeastern MI for many years.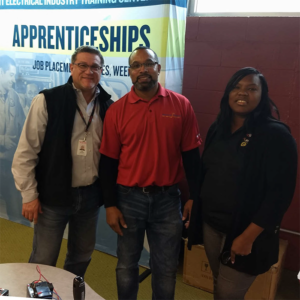 PATHWAY X EVENT
As part of the Pathway X Event for Ferndale, MI high schools and middle schools, we participated in discussions and hands-on experiences to showcase the many career pathways open in the construction industry.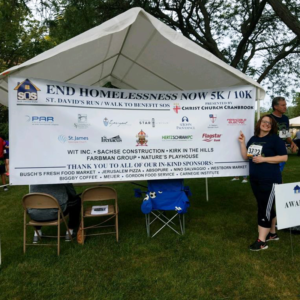 SOUTH OAKLAND SHELTER (SOS)
We have supported the SOS for many years, including collecting/donating hats and gloves each year and raising money through several charity events.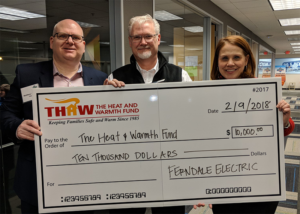 THE HEAT & WARMTH FUND (THAW)
We have been supportive of THAW for the past several years.
U.S. GREEN BUILDING COUNCIL DETROIT
We sponsor LEED Green Associate exam prep meetings at our headquarters, hold various positions, such as chair of Education Committee, liaison from Board of Directors to the General Circle of USGC Detroit, and participate on the Member committee.
DTE MIGREENPOWER
We participate in this renewable energy program which ensures 50% of our energy is designated to be from a renewable source. Equal to planting 1,986 trees annually!
Other community involvement
Beaumont Hospital – Center for Exceptional Families
Career Awareness & Exploration Consortium – Founding member
Electrical Industry Training Center
KnowResolve Youth Suicide Awareness and Prevention
Labor & Management Cooperation Committee (LMCC)
Mentoring of the NECA Wayne State University (WSU) Student Chapter for the ELECTRI Green Energy Challenge
NECA Southeastern Michigan Chapter
NECA Future Leaders
NECA WSU Student Chapter Committee
NECA Education and Research Foundation